Browse all articles for: Hot Tubs
Explore the Pricing Options for a Sundance Hot Tub and What to Expect
Last Updated: January 11, 2023
CostOwl.com note: Need a hot tub at an affordable price? Fill out the 30 second questionnaire below and our hot tub partners will send you free price quotes.
Summary: Sundance Spas Pricing #
Sundance Spa pricing starts around $8,000 for an entry level model while a luxury Sundance hot tub will cost $20,000 and up.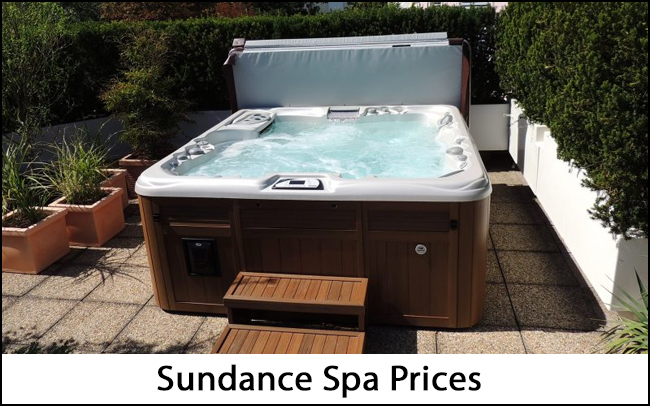 About Sundance Spas #
If you talk to someone who owns a Sundance hot tub, you'll get an idea of why people pay a little extra for the added luxury. Sundance spas get high marks from customers for comfort, design and hydrotherapy. They are considered to be on the high end of hot tub manufacturing.
Sundance Hot Tubs are comfortable, luxurious and long-lasting. The digital controls and a programmable thermostat allow user lots of control over things like jet speed. They are known for great jet pressure, and customers particularly like the foot jets. Sundance builds their hot tubs deep enough for a tall person, but designed to that small people won't float out of the seats. Their spas get great marks for hydrotherapy.
Sundance Hot Tub Average Costs #
The 680 Denali starts at a cost of about $8,999. That comes with four seats and 20 jets. That simple tub has the classic, round shape. On the other end of the spectrum, there is the Sundance Claremont that costs $25,999. It comes with almost 70 jets and seats six people in ultimate spa luxury. The Claremont comes standard with LED lighting (with an automatic dusk sensor), illuminated air controls, and underwater lights. The exterior is beautiful, too, with a cabinetry finish that adds a look of class to the tub.
Your hot tub price will range greatly depending on the style you choose and the options you add. Dealers' pricing will all vary so make sure to get multiple quotes. Be specific when getting quotes and make sure you are being quoted the correct price, based on the model of the tub and the additional options you choose. Make sure you're comparing "apples to apples".
Price List for Sundance Full Line of Spas #
The following are ordered from largest to smallest.
Sundance 980 Series - Seats 5 to 7 people
Claremont: $25,999 Or $252 Monthly
Kingston: $25,999 Or $252 Monthly
Sundance 880 – Seats 4 to 8 people
Maxxus: $25,999 Or $252 Monthly
Aspen: $25,999 Or $252 Monthly
Altamar: $19,999 Or $191 Monthly
Cameo: $20,999 Or $201 Monthly
Marin: $17,999 Or $171 Monthly
Optima: $20,999 Or $201 Monthly
Sundance 780 - Seats 2 to 7 people
Bristol: $15,999 OR $150 Monthly
Chelsee: $16,999 OR $160 Monthly
Hamilton: $16,999 OR $160 Monthly
Dover: $12,999 OR $120 Monthly
Montclair: $14,999 OR $140 Monthly
Sundance 680 - Seats 2 to 7 adults
Edison: $12,999 OR $120 Monthly
Mckinley: $13,999 OR $130 Monthly
Peyton: $12,999 OR $120 Monthly
Ramona: $13,999 OR $130 Monthly
Denali: $8,999 OR $79 Monthly
Prado: $9,899 OR $89 Monthly
Alicia: $8,999 OR $79 Monthly
With all models, there's a myriad of optional luxuries:
Stops
Handrails
Towel holder
Locking Storage Compartment
Stereo System
Watch: Sundance Hot Tub Review #
Watch this video to see some a review of an 880 Series Sundance Spa.
Resources
Use Our Free Service and Find Hot Tub Companies Near You #