Browse all articles for: POS Systems
Price Comparison: How Much Does a POS System for Restaurants Really Cost?
Last Updated: April 24, 2023
CostOwl.com note: Need a restaurant POS system at an affordable price? Fill out the 30 second questionnaire below and our POS system partners will send you free price quotes.
Summary: Restaurant POS System Prices #
A small restaurant can expect to pay $1500-$5000 total for acquiring a new POS system's necessary equipment, and $60-$400 per month for software licensing. Installation costs may be comped by the developer, but typically start around $200-$500.
Acquiring a POS system for your restaurant can do a great deal to streamline your operations, cut down costs, and even provide more satisfying customer experiences. Below, we outline the benefits of restaurant POS systems, how to select one, and what prices you can expect to pay.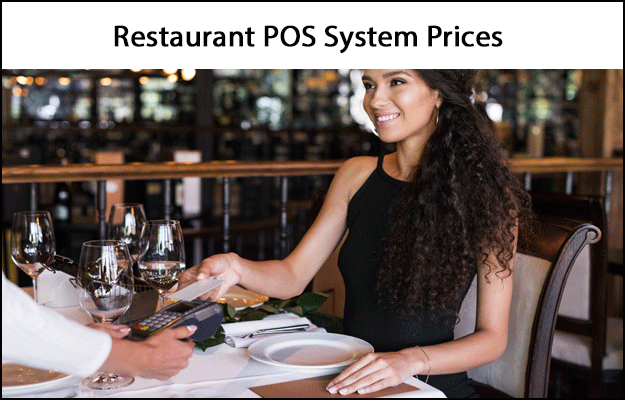 Why Does Your Restaurant Need a POS System? #
The modern dining environment is becoming very tech-driven. Restaurants are needing to adapt to the preferences of today's growing customer base: millennials and Gen Zers. Their desires and consumer behaviors are creating a big demand for restaurant service to be optimized through customer-facing POS systems.
1. Modern Diners Want POS-Supported Service
This era's restaurant customers want options and service speed that can only be accomplished with the latest POS systems.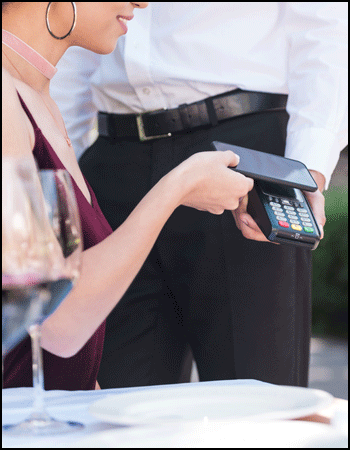 2. Advanced POS Systems are Becoming Industry Standard
Restaurants throughout the industry are recognizing the changing customer demands, as well as the organizational benefits of adopting modern POS systems.
Watch: Top 5 Restaurant POS Systems for 2023 #
Watch this video to find out what the best restaurant POS systems are right now.
What to Keep in Mind When Selecting a Restaurant POS System #
You won't get the best value by choosing the POS system that's the cheapest or most popular. There are a variety of things you'll need to consider when evaluating what POS system is most suitable, particularly the way your business is run and the way you serve your customers.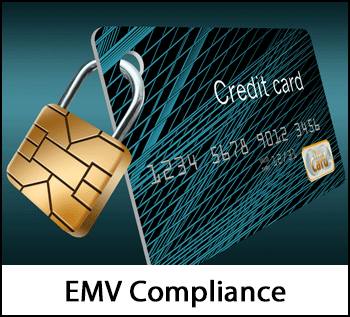 1. EMV Compliance
When selecting your POS system, you'll need to make sure that it's EMV compliant. Many of today's payment cards are equipped with small, silver computer "EMV" computer chips. The acronym stands for Europay, Mastercard, and Visa - the three payment methods that the chip technology supports.
There are a multitude of regulations surrounding how payment systems work with EMV cards. The law states that all businesses must upgrade their POS systems to support EMV cards, which enables more secure, fraud-preventative processing of customer payments. EMV compliance will protect you from being held liable for fraud chargeback costs.
2. Customer Demographics
If you run an ethnic restaurant or operate in a culturally diverse neighborhood, your business may benefit from a POS that offers multi-lingual interfaces for both customers and employees.
This can make it easier for some customers to order exactly what they want and feel valued by your establishment. All of this culminates in these diners having a more satisfying guest experience.
3. Your Business Model
Do take-out orders account for a major chunk of your revenues?
Does your marketing plan regularly leverage loyalty programs and coupons?
Do you sell more drinks than meals, or sell your food by weight?
Questions like these reveal the specific needs that your restaurant may need a POS system to accommodate. Even if a POS is popular, it won't be the best choice for your business if it doesn't support your operations or address key problems you face.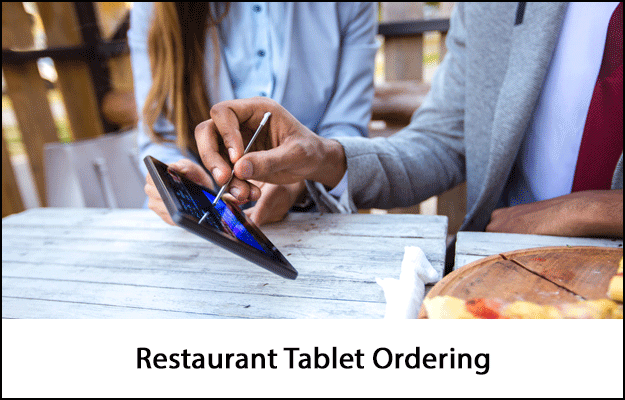 4. Data Analysis
Do you extensively analyze performance before making business changes? Or are you just operating on hunches? Looking at detailed stats about your restaurant's performance can help you identify key opportunities for improvement and make educated decisions about your restaurant's next moves.
Some POS systems are designed to produce extensive reports on things like what menu items sell the most, which servers are underperforming, and daily financial tallies. They can point out trends in customer behavior and your long-term earnings. These assessments can help you figure out what menu items to promote or cut, what staff members need more training, and where your business may be falling behind.
5. Industry Priorities
It's worth taking note of what the competition is prioritizing too. In 2017, restaurateurs reported that the top features they were seeking when upgrading their POS include:
Ease of use
Depth of reporting
Inventory reporting
Additionally, in 2019, restaurant owners identified the most important POS integrations as
Credit card processing
Accounting
Inventory
6. Your Technical Prowess
Are you and your staff comfortable handling modern technology? Are you or one of your staff members technically competent enough to manage setting up the hardware and software on your own? If not, you'll need to make sure that the POS brand you choose offers full installation support and training options, as well as an interface that's easy to learn.
It's worth keeping this in mind for your diner demographics as well. An older customer base may find it easier to use certain types of customer-facing interfaces than the digital natives of younger generations.
Restaurant POS System Hardware Prices #
Hardware includes all of the technological devices that will be required to run and use your POS system. This can include self-service kiosks, countertop terminals with stands, handheld tablets, credit card readers, kitchen displays, kitchen ticket printers, receipt printers, routers, barcode scanners, servers, and more.
POS companies typically offer hardware in bundles, with add-ons as individual line items. They may offer discounts for bulk orders of hardware items.
Full terminal bundles that provide all necessary terminal equipment (terminal, case, stand, credit card reader, receipt printer, cash drawer, cabling) usually cost around $1400 each.
Kitchen display systems can run $1000-$1500+.
Receipt/ticket printers cost $250-$400 each.
Handheld POS systems cost an average of $600 each.
Routers usually cost around $400.
The total amount you'll need to spend on hardware will depend on your facility's size and its technological needs. For example, big restaurants may need to purchase wifi extenders ($300-$2500+), while restaurants that want private internal networks will need their own servers ($1000-$3000 total or $200-$300 per month)
If you're a modest restaurant that only needs one terminal bundle, two handhelds for servers, a kitchen display, and a ticket printer, you can expect the total hardware costs to fall around $4400-$5000. If you use hardware leasing or cloud-based POS systems that offer discounted hardware, a single-register restaurant may only pay around $1500 total for hardware.
Software Prices
Software is usually charged for either by subscription, or by transaction fees.
Restaurant POS Transaction Fees #
Transaction fees tend to fall between 2.2% and 4.5% per sale. Some may also tack on a small flat fee per sale. The total expenditure per month will of course depend on how many sales you made, and how much they totaled.
Caution: Many restaurant owners gravitate toward transaction fee-based charges, thinking that the small charge amounts indicate it's the cheapest option. However, these costs can quickly add up. With the Square system for example, let's multiply the 2.6% + 10¢ per transaction fee by 100 sales per day of $25 each. That would come out to a total charge of $75 per day, amounting to an average of $2250 per month in transaction fees. Depending on your number of devices and average sales numbers, a subscription model may be far more economical than transaction-based payments.
Restaurant POS Subscriptions Prices #
Subscription models are increasingly common, and can start at $60-$70 per month, per device. More robust software plans may rise to $400 per month, per device.
If you are using a POS that can run on Microsoft/Android or Apple devices that you already own, you may have the option of paying for software only, instead of more pricey software & hardware bundle packages.
Kitchen display software (KDS) may be charged separately from your standard POS software. You can usually expect to pay around $25 per month for KDS.
Store-Bought/DIY Restaurant POS Systems #
It's also possible to buy some restaurant POS systems off the shelf. The pricing for this usually hovers around $600 - $1500. However, you'll need to set it up yourself, which can require many extra hours.
The software on these DIY systems often has limited functionality. This can be just fine for a very small business, but inadequate for larger establishments with more complex operations.
One example of a ready-to-buy POS system is the Square Register. It costs $799 total. Monthly financing options start at $39 per month. Use of the software is free, however, you are charged a fee per transaction: 2.6% + 10¢.
Support Contracts and Warranties
Some POS systems may offer free technical support and warranties for limited periods of time. Some may not offer them at all, while others may offer extension options - for a price. These prices vary depending on contract lengths and coverage.
Financial Risk Isn't Much of a Worry
Many POS systems offer free trials or free demos so that you can get a preview of what the system is like. This allows you the security of scoping out whether or not a system is suitable for your individual restaurant, without the risk of losing money on non-refundable equipment or installation fees.
Popular Restaurant POS Systems and Their Prices #
Toast POS System Prices
Toast is Finances Online's pick for Best Restaurant Software of 2019. It boasts a 98% user satisfaction rating. The service is one of the few Android POS system providers, which is a perk for restaurants, as they typically need the greater flexibility of Android software. Beyond its POS features, Toast includes a built-in restaurant management system, as well as a customer relationship management (CRM) system.
Toast's most popular hardware sets (terminal + flip stand + magnetic card reader) start at $899 each. They offer hardware starter bundles at 0% financing.
Installation starts at $499, with 0% financing.
Software subscriptions start at $79 per month, per terminal.
TouchBistro POS System Prices
TouchBistro is another top pick among restaurant POS systems. NerdWallet praises it as the best POS for restaurants that want tableside processing of customer payments. This iPad-based system has the option of self-ordering at tableside kiosks, and added features such as detailed reporting of performance figures.
TouchBistro's Solo License (1 iPad) is offered at $105 per month for a hardware & software bundle, or $69 per month for software only.
Packages increase based on number of licenses. The Unlimited package for 6+ iPads starts at $539 per month for the hardware & software bundle, and $399 per month for software only.
The setup fee starts at $200.
TouchBistro rolls out FREE updates with new tools every six to eight weeks.
Upserve POS System Prices
Business.com named Upserve as 2020's best POS for bar restaurants in particular. Once known as "Breadcrumb", Upserve . It offers direct-to-kitchen transfers of online orders, alcohol inventory tracking, identification of most popular dishes/drinks, and analysis of individual server performance. Upserve claims that the average user sees a 30% increase in annual revenue.
Upserve's starter subscription package is $59 per month, plus an extra $60 per terminal.
Their PRO package is the most popular, at $199 per month, $50 per terminal.
The enterprise package that offers all features is $359 per month, $40 per terminal.
Use Our Free Service and Find POS System Companies Near You #