Browse all articles for: Phone Systems
Cisco VoIP Phone Systems: Cost-Effective Communication for Your Business
Last Updated: May 24, 2023
CostOwl.com note: Need a phone system service at an affordable price? Fill out the 30 second questionnaire below and our phone system partners will send you free price quotes.
Summary: Cisco Phone System Prices #
Monthly charges for a Cisco IP phone system will range from $25 to $100 per month/user. The actual phone costs between $500 and $2500 per phone. Employee training will cost about $50 to $75 per hour.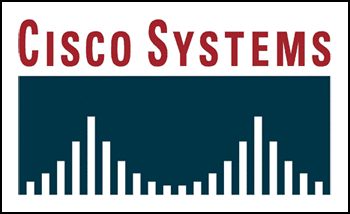 About Cisco #
Cisco Systems, Inc. was founded in 1984 by a group of Stanford University scientists. Since then, they have established themselves as a world leader in designing, manufacturing, and selling communications technology. To emphasize the company's focus on networking for the internet, Cisco has launched its "The Human Network" campaign which it describes as the use of technology to make the world smaller and enhance life experiences through connectivity.
Cisco specializes in VoIP technology that allows for unified voice and data networks. It offers a wide range of business phone systems that offer businesses the tools to collaborate in real time with advanced applications such as video calls, video conferencing, call control through a desktop computer, voicemail, and more.
Cisco IP Phone Monthly Cost #
Monthly fees for your Cisco system will run between $25 and $100 per month/user. The cost will range depending on the number of users and the complexity of your phone system. A more complex phone system is going to cost more. If training is not included in your package you should expect to pay $50 to $75 an hour to get your employees trained on your new phone systems.
Cisco Phone Systems Sample Costs #
Cisco offers a number of solutions for what it calls a "Unified Communication System". It combines voice, video and other data applications into an integrated, easy-to-use interface. The pricing provided below, however, focuses exclusively on Cisco's basic small business phone system (what it calls a "Voice System"). It offers the features you'd expect from a traditional office phone system such as auto attendant, intercom, voicemail, music-on-hold, call forwarding, 3-way conferencing, and more.
One of the most popular Cisco small business phone systems utilizes the SPA400. SPA400 is an internet telephony gateway that allows up to four analog phones to be added to an IP network and also supports 32 voicemail accounts in combination with the SPA9000. The SPA9000 is a Voice System that supports up to 16 Cisco IP phones and allows for remote software upgrades. It is 99% "Plug and Play," meaning you can configure it yourself in minutes with an easy to use web interface.
A new Cisco phone system that includes 1 SPA9000 unit and 12 Cisco phones costs between $2,000 and $2,500 (note price does not include SPA400).
A SPA 400 voicemail gateway costs around $500.
Cisco IP phones cost anywhere from $20 to $900.
A Cisco IP video phone costs around $850 to $2,500
Watch: Cisco Phone Comparison 6800, 7800, 8800 #
Watch this video for a breakdown of all the Cisco phones.
Resources:
Use Our Free Service and Find Phone System Companies Near You #