Browse all articles for: Marketing Services
How Much Does an Appointment Setting Service Cost?
Last Updated: April 24, 2023
Reviewed By: Ashley Smith
On This Page
CostOwl.com note: Need an outbound telemarketing service at an affordable price? Fill out the 30 second questionnaire below and our outbound telemarketing partners will send you free price quotes.
Summary: Appointment Setting Prices #
Expect to pay betweeen $50 to $100 per appointment or $25 to $50 per hour for appointment setting services.
While some companies outsource all of their outbound telemarketing services, others opt to do so on an "a la carte" basis. When choosing the latter, it makes sense to focus on services that can help grow your business the most, such as appointment setting services.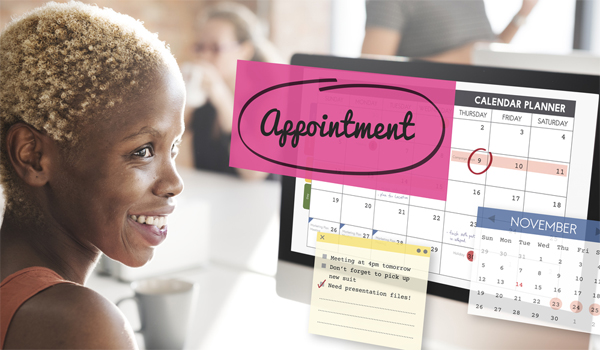 Professional appointment services are used by both Fortune 500 companies and small businesses. They arrange face-to-face meeting with prospective clients. In the business world, nothing helps close a deal like an in-person meeting, and appointment setters can ensure you are meeting with the most highly-qualified candidates. To learn more about appointment setting services, including how much they cost, continue reading this buying guide.
How Using an Appointment Setting Service Can Benefit Your Company #
Business to business (B2B) appointment setting can help your company to:
Conserve valuable time and resources: The cost of hiring and training an in-house telemarketing team, in addition to the equipment and office space they require, is an expensive proposition. Instead of taking on these extra burdens, let a telemarketing company handle your appointment setting.
Focus on its strengths: Cold calling and prescreening potential clients are crucial aspects of gaining new accounts, but your time is better spent on growing your business the product that you'll be presenting to qualified prospects. Plus, while sales reps may be good at closing deals, getting people to the table may not be what they're good at or enjoy doing. By outsourcing business to business sales leads, you and your team can enjoy better productivity.
Target the right people: Appointment setting companies will make sure that the leads you get are from people who fit your desired client profile and are genuinely interested in your products or services.
Better perform: The excellent business leads you get from appointment setters will help you to understand how members of your sales team are performing as well as how your sales plan should be modified to bolster underperforming areas.
Grow your brand: Even though you are not interacting with them directly, the telemarketing company that handles your appointment setting is an integral part of your team. By having qualified, experienced people with strong communication skills talking to people about your business and getting them excited about it, your brand awareness will expand.
Appointment Setting Services Average Costs #
An appointment setting company typically charges by the hour or by the lead. Some, however, may use a quota system, whereby you pay them when they've obtained a predetermined number of appointments on your behalf. There may also be setup and other fees for laying out a strategy, preparing scripts, and other aspects of your campaign strategy.
B2B leads could cost as little as around $10 per appointment for bargain providers, but might run you as much as $500 or more depending on the client and/or the complexity of your campaign. In general, costs fall within the $50 to $100 per appointment range.
If paying by the hour, you can expect to pay somewhere around $25 to $50 per hour.
Setup fees might cost you around $400 to $600 depending on your campaign.
Appointment Setting Services Sample Costs #
B2B telemarketing prices paid by businesses nationwide include:
Around $5,000 for a pilot campaign by a Florida sales manager
$40 to $45 per hour for a Texas manufacturer
$3,000 to $3,500 for 100 hours, including setup and scripts, for a California financial services company
$1,500 to $2,000 per month, plus a $500 setup fee, for a California business services provider.
Approximately $5,000 for a campaign that includes four appointments per day for a New Jersey insurance company.
Resources:
Use Our Free Service and Find Appointment Setting Service Companies #