Browse all articles for: EMR
Top Pediatric EMR Software: Compare Prices and Features
Last Updated: January 06, 2023
CostOwl.com note: Need an EMR software solution at an affordable price? Fill out the 30 second questionnaire below and our EMR software partners will send you free price quotes.
Running an efficient medical practice means taking advantage of the most progressive medical business solutions on the market. One of the smartest ways to meet the demands of today's high standards in a health care facility is with EMR software. It is the future of worldwide healthcare.
The universal growth of the EMR (electronic medical record) software market is being driven by the demand for contained healthcare costs and quality healthcare services. Additionally, the American Recovery Act (ARRA) has lead to the availability of hundreds of federally certified EMR programs that meet "meaningful use" qualifications. Find more specific information regarding available incentive funding through the CCHIT (Certification Commission for Health Information Technology (CCHIT®).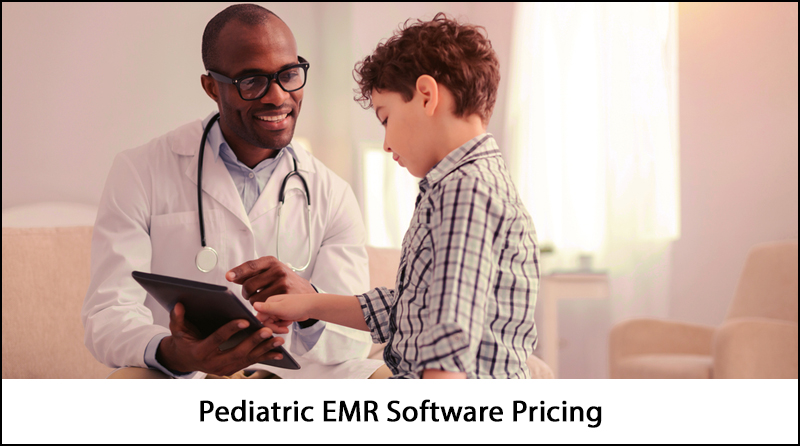 Top EMR Software Systems Benefits Include #
A variety of decreased costs- administrative, monetary (for physicians and patients), and time
Increased efficiency and document accuracy
Increased revenue potential
Increased ease of recording and sharing important patient information
Applications for medical specialty needs
Video: The Pediatric-specific EHR Features We Can't Live Without #
Watch this video to find out what specific features of a pediatric EMR they value.
EMR Software for Pediatrics #
Pediatricians have a client base significantly different from other specialties. A pediatric practice requires an EMR system catered to meet its specific terminology, vocabulary and patient needs.
Cost of EMR software will mainly vary depending on whether you choose a web-based or client-server system:
Web-Based/ASP EMR Software #
Average cost for the initial license ranges from $800 to $3,000. Further software updates are usually included.
Typically, there is then an additional monthly fee based on usage or a set minimal monthly fee regardless of usage. On average, a flat monthly fee ranges from $250 to $500 per full-time physician. A fee based on usage is typically based on $.50 to $1.00 per new patient record.
An ASP is maintained by IT professionals at your vendor's office. They should guarantee maintained security, uninterrupted power, fail-over (instant switching from one computer to another in case of a crash), and reliable backups.
It is important to remember that web based software will not be accessible if the internet connection be down.
Client-Server EMR Software #
On average, an EMR software license ranges from as low as $1,000 and can exceed $6,000. Including the additional cost of hardware and software, a medium size medical facility can expect costs of up to $50,000 total.
Important - Three main factors of true final cost of EMR software are license, implementation, hardware needs (directly relates to the number of physicians), and support & maintenance:
Implementation - average cost of $75 to $150 per hour
Hardware- approximate average cost is $15,000 to $20,000. Here is a quick breakdown Tablet PC - $2,500 to $3,000; Workstation - $1,000 to $1,500 ($300 to $500 for upgrades); Servers - $2,000 to $14,000.
Support and maintenance costs will be incurred from both an annual support contract with the software vendor for updates and technical support and any future updates.
Resources:
Use Our Free Service and Get Free EMR Software Pricing #