Browse all articles for: Services
How Much Does it Cost to Rent a Dumpster?
Last Updated: February 02, 2022
On This Page
There's a job to be done. Anyone managing a project knows that one of the big factors to consider is cleanup. Trash needs to be taken care of quickly and sanitarily. Nobody wants garbage piling up in the streets. It looks bad an can attract negative attention from neighbors and the law.
Dumpsters are extremely expensive. Most of us benefit by renting a dumpster. Few have need for their own, permanent dumpsters. In the majority of cases it makes sense monetarily and logistically to rent a dumpster. There a many local dumpster services that fill that need.
Dumpster Renting Prices #
It will cost $150 to $1,250 to rent a dumpster for 4 days to a week. Where it will cost on that scale depends on the size of the dumpster, the "type" of garbage, and your geographic location.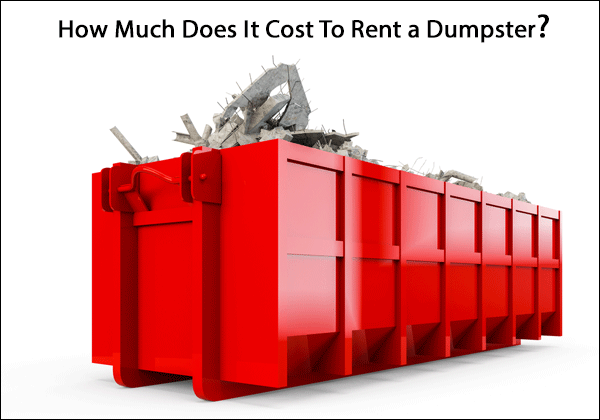 Popular Dumpster Sizes #
15 Cubic Yard Dumpster
20 Cubic Yard Dumpster
30 Cubic Yard Dumpster
40 Cubic Yard Dumpster
How much does it cost to rent a long-term commercial dumpster? #
Perhaps you are in the construction industry and need a permanent dumpster on site. You can find price breaks if you commit to a 6 month or 12 month rental. In that case, you can rent a dumpster in the range of $500 to $1,200 per month. The cost depends mainly on the size of the dumpster.
Some companies require a deposit to hold until they take the dumpster back from you. The deposit could cost $200 to $400 per dumpster.
Types of dumpsters #
Front Load Dumpster
Roll Off Dumpster
Rear Load